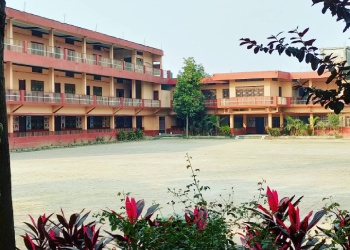 About Us
The school, The oldest Rajhans Public school in Ramnagar, The outcome of an experiment in education, was started as a carly as in 1997, by the member of Rajhans Educational Trust, to impart purposeful education in today Competative environment. The main objective of the institution is to help students to develop an integrated personality with sound mind and body.
At Rajhans Public School, we believe that education is not just about imparting knowledge, but about nurturing the intellectual, emotional, and physical development of our students. We strive to create a stimulating and challenging environment that encourages curiosity, creativity, and critical thinking.
What Make Us Spcecial?
Our campus is equipped with state-of-the-art facilities and resources, including well-equipped classrooms, laboratories, libraries, sports fields, and a performing arts center. We also leverage the latest technologies to enhance the learning experience of our students.